Latest Video
Navigation
Products
Contact Us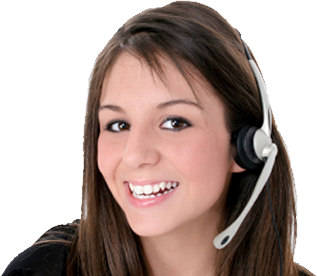 Thank you for visiting
EnergySavingShades.com
If you have immediate questions
please call us 9 – 5 EST
at:outside NYC 800-729-4438
inside NYC 718-760-7903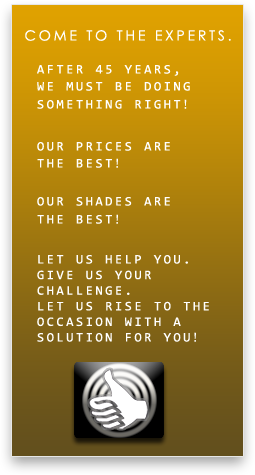 Traversing Skylight System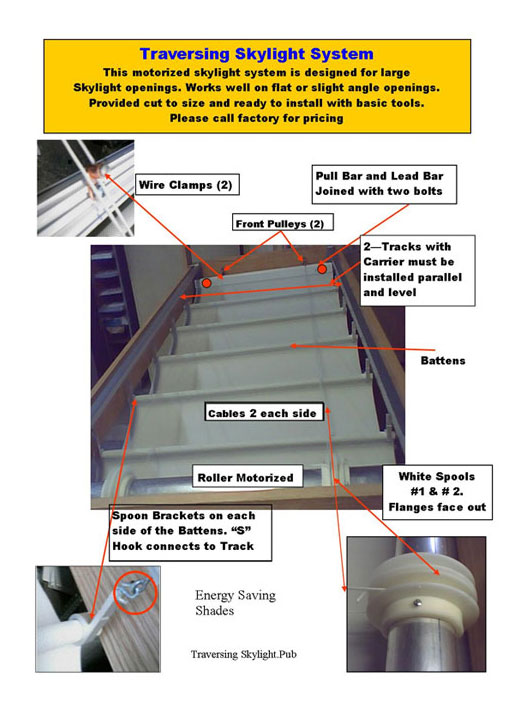 A Movable Interior Skylight System for Energy Control and Comfort
Unlike heavily tensioned systems a single motor easily pulls the shade in both directions. Facing tracks on both sides of the skylight direct wheeled carriers that guide horizontal Battens contained in spaced welded pockets.
The Motor and Pull Bar are connected by two or three continuous Cables. As the Cables move forward, the shade material pulls flat, thus closing the skylight. Retraction the material stacks back in even pleats.
At all times the Horizontal Battens support the fabric. The load is evenly distributed in all positions.