Latest Video
Navigation
Products
Contact Us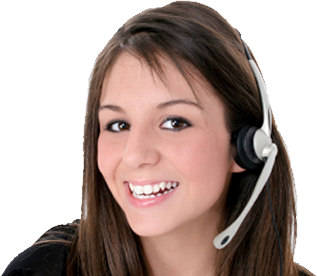 Thank you for visiting
EnergySavingShades.com
If you have immediate questions
please call us 9 – 5 EST
at:outside NYC 800-729-4438
inside NYC 718-760-7903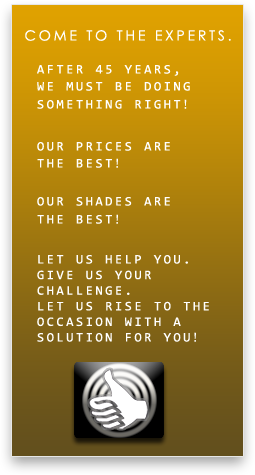 Slanted Skylight Shades
Shade is installed on 3 x 4 E-Z Mount Plate. The roller remains under tension – shade always pulling back. Shade is pulled forward by a nylon cord either hand operated or motor driven. The 3 inch leg is secured to the Skylight wall. Installer must select the best location for the mounting screws and drill through plate. Shade extends from the bottom of the roller.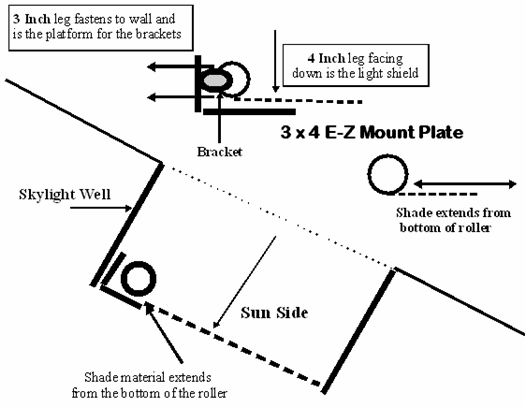 Skylight Design – Slanted to follow roofline requires E-Z Mount Plate. Shade is provided in brackets with the tension preset by factory. If required, Shade can be placed into the brackets by installer. Assemble before the E-Z Mount Plate is secured in the skylight. (See special winding instructions.)
Installer secures E-Z Plate to the skylight wall. Do not remove shade from brackets or tension will be lost. When drilling, care must be taken to avoid damaging shade material. Always test installation is secure. Re-check frequently.