Latest Video
Navigation
Products
Contact Us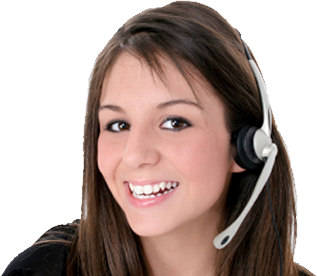 Thank you for visiting
EnergySavingShades.com
If you have immediate questions
please call us 9 – 5 EST
at:outside NYC 800-729-4438
inside NYC 718-760-7903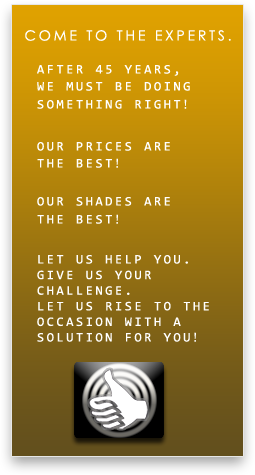 Testimonials
At Energy Saving Shades, we deeply appreciate our customers' feedback, comments, questions and suggestions for improvement.
E-mail us at ess@prodigy.net to place orders, send feedback, or ask us questions.
We have been in this business for over 40 years and we want to extend our knowledge to our precious customers.
So give us a call at (718) 760-7903 or e-mail us ess@prodigy.net and let us help you with your shades.
Thank you!
Here's what our previous customers have said…
Dear Marilyn,
Just writing to you to tell you we have received and installed the shades that we ordered from you. We were surprised at how easy the installation was for us. There were no headaches and everything operates smoothly and efficiently. My wife and I love that we still have both visibility of the outdoors and natural light entering our home. Thank you for all your help!
Danny D.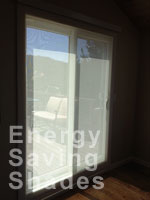 Hello Marilyn.
Thanks again for the speedy delivery. I am extremely impressed with the quality of our new shades. They completely eliminated the glare that we would get from our windows. Not only that, but it truly blacks out the sunlight and allows us greater privacy. I am sending over a picture of how the shades look. We will definitely be in contact when we start our kitchen remodeling.
Best Regards,
Michael J.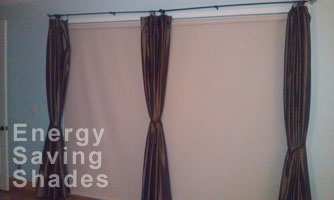 "Dear Miles and Marilyn,
Want to see how good the shade looks. Both you and the installer did a great job. Thank you soooo much. We hope that you will come to see in person all you did (in the bedroom and terrace) to improve our quality of life. The shade is big enough to be used as a slide, home movie screen. Again, thank YOU. Keep warm. We send hugs and our very best wishes for Michelle and both of you.
Mary and Sam"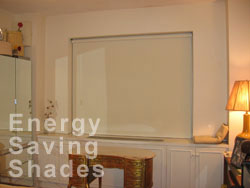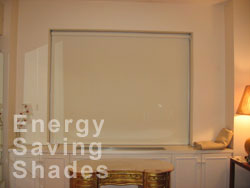 Hi Marilyn,
Many, many thanks for the extraordinary shades you manufactured for our home. Your help in assisting us choose the best material and color was exceptional. You were patient, provided free samples and answered willingly our gazillion questions. We attached some photos of our beautiful shades.
Many, many thanks.
Jackie Schwartz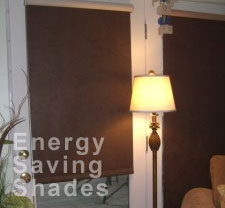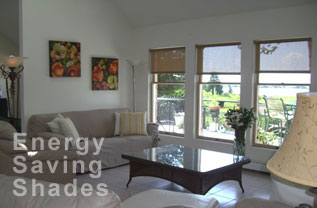 Hi Marilyn,
The ivory solar screens we ordered for all our western facing windows are beautiful and functional. We can still look out our windows but now have privacy and sun protection.
Anna