Latest Video
Navigation
Products
Contact Us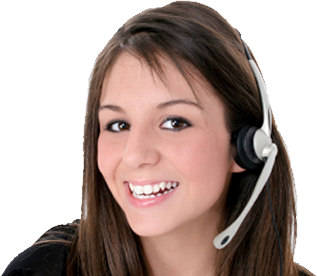 Thank you for visiting
EnergySavingShades.com
If you have immediate questions
please call us 9 – 5 EST
at:outside NYC 800-729-4438
inside NYC 718-760-7903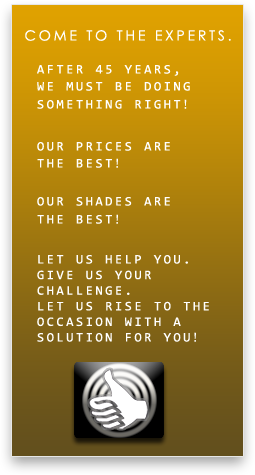 Air Traffic Control Tower Shades
Is the time nearing to replace the Air Traffic Control Tower Shades?
Although Energy Saving Shades' FAA#25 Industrial Strength offer a longer operational life than our competitors' shades, exposure, cab conditions and daily use for any film shade will age its surface and hardware. Dust, grime, sun fading and smears caused by misuse are typical of a sun shade in its expected service life of 5 years. With Energy Saving Shades' hardware, materials and installation, the estimated service life of a properly maintained shade is extended out to more than seven years. How is that so?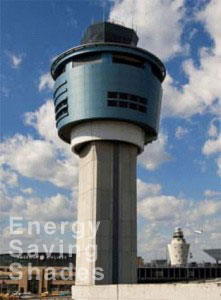 Energy Saving Shades starts at the top with a steel roller containing our heavy duty spring-steel lift assembly on nylon sleeves. Next, hardened steel – making up the roller's pin ends and their support brackets, combined with Energy Saving Shades' exclusive "extended shoulder" idle and bracket, allows us to present a wear life much longer than anybody else has to offer.

With the need at times to splice the film body on large shades, our competitors simply 'tape' their seams. Not only does our Scratch Resistant, Metalized Mylar film meet all FAA specs, Energy Saving Shades is the only manufacturer that 'sonically welds' the seams. Again, adding to the services life of our shades.

The final aspect of our cab shades is what our competitors seem to think is the least important – shade operation. You may have seen these problems already – misaligned hold-downs, fraying the pull-cord; cord-locks used improperly as a hold-down pulley causing cord-lock wear; and cord-locks inconveniently placed. With our system, the primary hold-down of each shade utilizes our stainless steel and nylon 'super pulleys,' after which the pull-cord is directed toward the cord-lock. Any pull-cord re-directions that are necessary to get to a convenient location are made by our super pulleys, insuring that the shade cord runs straight through the final cord-lock as friction-free as possible. No cord wear, long service life!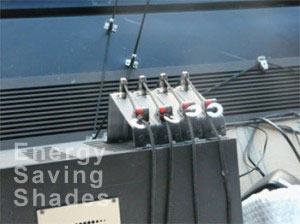 We know what it takes – provide a long-lasting quality product that pleases everyone, from Management to Maintenance. We're so confident about our product and factory installation, that we proudly offer it to you with a 100% satisfaction guarantee.



In addition to the FAA specified hardware and components, we offer the following as a standard installation feature, with each Air Traffic Control Tower order, at no extra charge:
Mylar Film Strips : Made up of the same FAA/Military approved shade material, to be used primarily on vertical window mulls, where the approved shade bracket cannot close in the gap between the shade film and the mull. These 2″ strips are applied to the window, up next to the window frame to block any sunlight intrusion that may cause glare for the controllers or on the monitors, as the sun traverses across the sky.
Five Inch Mylar Film Strips: Similarly can also be applied to the bottom portion of the window opening, stopping extra glare that may reflect in from underneath the drawn shade. These strips run the width of the particular windows that pose such a glare problem, typically having their mulls level with the counter top or console. Mylar strip application needs can be determined at the time of installation.