Latest Video
Navigation
Products
Contact Us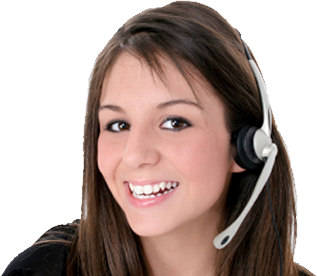 Thank you for visiting
EnergySavingShades.com
If you have immediate questions
please call us 9 – 5 EST
at:outside NYC 800-729-4438
inside NYC 718-760-7903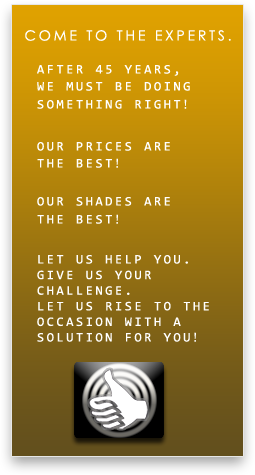 Designer Textile Shades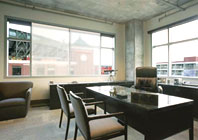 Energy Saving Shades has created shades using award-winning window fabrics, space dividers and hanging panels.

Using a patented water-clear polymer yarn, shades can be fabricated for both commercial and residential use.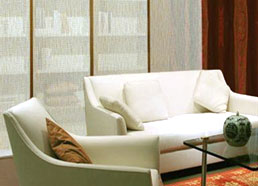 Used in roller shades, panel track systems, hanging panels and space dividers, our designer collection offers sophisticated fabrics at many price points. Blending technology with innovative design to produce the most unique patterns available in polymer yarns anywhere. Energy Saving Shades continues to be inspired by how woven structure and modern materials can work together.

Our water-clear fabrics are destined to challenge architects and designers' creative urges. The award winning collection combines a handcrafted look with the technological innovation of vinyl yarn. Woven on mill machinery, these unique patterns are sophisticated yet contemporary. All of the fabrics in this collection are heat set for ease of use. These translucent and matte weaves bring a sprinkle of stardust to an otherwise earthbound window.

Our Collection
Zigs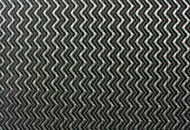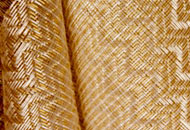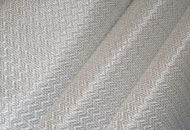 Zigs comes in three colorways and adds pizzazz to elegance. Its zig zag pattern is very futuristic. Available in gold, silver and black. Zigs has a 12% openess factor. Gold and silver is composed of 34% polymer and 66% vinyl. Black consists of 31% polymer and 69% vinyl.
Futurama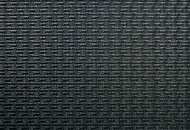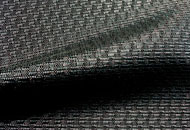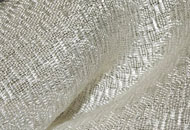 Futurama is a lightweight fabric which takes away outside glare and softens an interior's atmosphere. Available in both white and black colorways. Futurama has a 12% - 13% openess factor. Futurama consists of 34% polymer and 66% vinyl.
Gingham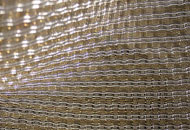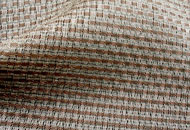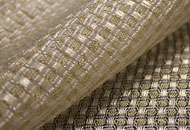 Gingham has the appearance of a luxurious and uniquely textured design. It is a great choice for an innovative window treatment. Available in gold and bronze. Gingham has a 19% openess factor. Gingham consists of 27% polymer, 38% vinyl, and 35% kovalux.
Waves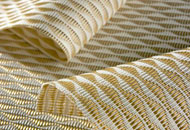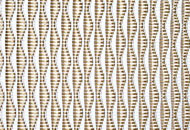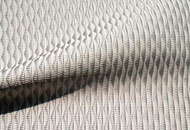 Waves is a fluid and soothing weave perfect for den, spa or meditation room. Waves is available in silver and gold to match any decor. Waves has a 7% openess factor. Waves consists of 24% polymer and 75% vinyl.
All fabrics have been designed and are manufactured in America. They all pass the NFPA 701 are formaldehyde, lead and cadmium free and several of them pass 100,000 double rubs on the Wyzenbeek test without any visible damage so they can be used for track panels and shades.
These fabrics are for the those discerning customers who would like something unique and different.
Both front and back can be cleaned.
Fabric is 100% polymer and can be washed with water and a mild water-based detergent.