Latest Video
Navigation
Products
Contact Us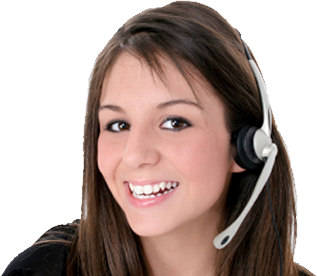 Thank you for visiting
EnergySavingShades.com
If you have immediate questions
please call us 9 – 5 EST
at:outside NYC 800-729-4438
inside NYC 718-760-7903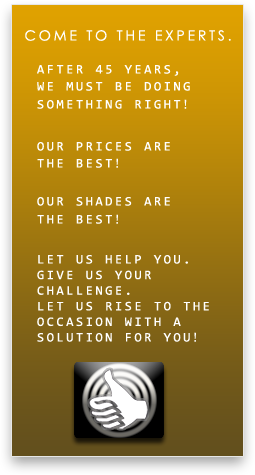 Exterior Shades
Weathershield is our affordable brand of exterior transparent solar shades. They are designed to control blinding glare, block heat transfer, protect against sun rot, and reduce fading. They can also save you up to 60% in air conditioning costs, as they let soft light and breezes in. Our darkest colors stop heat by 10% more than our lighter colors, while providing privacy during the day with full vision outwards. They are great for deck, patios, patio doors, windows and sliding glass doors.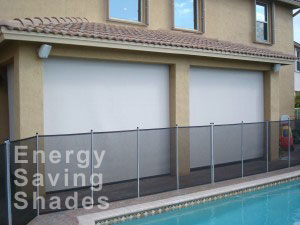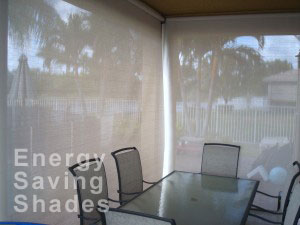 For greater energy savings and comfortability, the Verosol products are suitable for motorization and can also be automated. There are several options available for this automation like connecting to your home or building management system.
Controlling and operating your blinds via a tablet computer or smart phone is one of the present possibilities.
We offer a broad range of fabrics, colors and products that perfectly match with all kinds of home interior styles. Besides this fashionable aspect our products are always functional as well.
Our Exterior/Outdoor Sun Shades significantly contribute against overheating of well insulated houses, but also reduce the heat loss during cold winters. Watching television when the window is illuminated by a low altitude sun requires certain light filtering properties that our products can offer. Also privacy during day and night time can be provided.
In addition, our Exterior/Outdoor Sun Shades can also be motorized and controlled by a Home Automization System to ensure the maximum energy savings while you are away.