Latest Video
Navigation
Products
Contact Us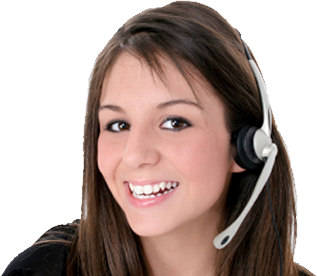 Thank you for visiting
EnergySavingShades.com
If you have immediate questions
please call us 9 – 5 EST
at:outside NYC 800-729-4438
inside NYC 718-760-7903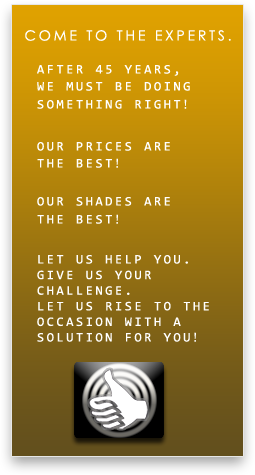 Started in 1962, we have grown to tremendous proportions while still giving you "mom and pop" service.
Mission
To support sustainable environments, where people can live and work comfortably
To provide a safe and productive work environment which enables every employee to realize the fullness of his/her creative and professional potential
To strive to improve all aspects of our business, including product quality, performance and value
Vision
To enhance society's well-being and create energy savings for both you and the environment
Afraid to Spend Money?
With a small investment you can turn spending into saving money.
We Offer
Spring Roller Shades
Clutch Roller Shades
Motorized (Battery & Hardwire Shades)
We Offer
Basic Shades
Traditional Shades
Designer Shades
We Offer
15 Colors of Mylar Shades
5 Colors of Silverscreen Shades
300 Colors of Sheer Weave Woven Shades
We Offer
1% Visibility
3% Visibility
5% Visibility
8% Visibility
10% Visibility
14% Visibility
You Can Mount
Inside Window Frames
Outside Window Frames
ENERGY SAVING SHADES IS THE WORLD LEADER IN MANUFACTURING ENERGY SAVING SHADES
We only manufacture and sell shades. We are the premier manufacturer of solar shades. Whether you are in the market for Mylar, Sheer Weave Woven or light blocking shades, we have a solution for you.
We manufacture
Sun Shades
Skylight Shades
Patio Shades
Outdoor Shades
Light Blocking Shades
Motorized Shades both battery AND 110 VOLT & Remote
Energy Saving Shades
Some of Our Commercial Clients
FAA
UNITED STATES MILITARY
MOVIE FILM INDUSTRY
MARITIME
WORLD WIDE MUSEUMS